Clarendon, Texas to Eastland, Texas

It was 6 weeks ago yesterday that we drove away from Bruce and Marl Campbell's home in our new car. The adventure was beginning! And today, we passed the 6,000 mile marker about 2:00pm. If all goes well, we should be home by tomorrow evening (Thursday), exactly 8 weeks from the day we boarded the plane to Alaska. It is hard to believe that our trip is almost over. As much as I'm looking forward to being home, it will be difficult to go back to living an ordinary life where strangers don't smile and wave at you all day.

You may have noticed two new buttons at the bottom of the date list. Ben and I are both planning to write a summary of the trip from our individual perspectives. This may take a day or two after we get home but we will send out an email to all the people who regularly receive notice that we have posted the daily report. If you are not receiving a daily email from us now, telling you that the journal has been posted, send us your email and we will add you to the list. (I promise, you will not start

Montana Majestic Mountain T Tour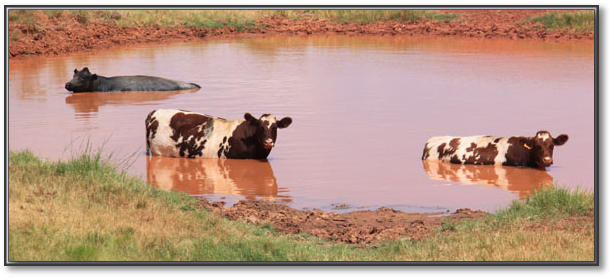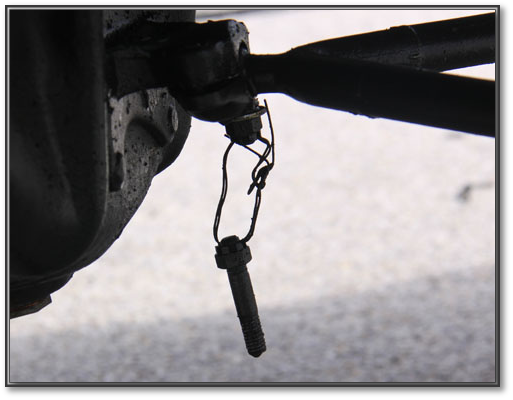 Day 56 -Wednesday, August 18, 2010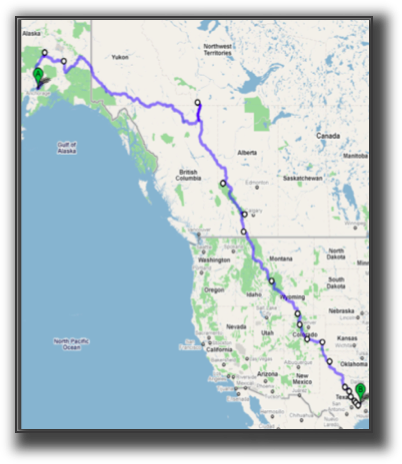 receiving advertising from anybody if you do!)
Now, getting back to today. I don't think I mentioned that we broke a Bendix spring late yesterday afternoon. (For you non-Model T'ers, the Bendix spring is part of the electric starter system. Without it, Ben has to hand crank the engine.) How did we fix it, you ask? We had a Bendix spring with us, of course! Doesn't everybody carry a spare Bendix spring under the back seat?
After finishing the repair, we started out across Texas. This part of the state is agricultural - farming or ranching with oil wells here and there. Lots of truck traffic; avoiding the interstate, too, I think. Lots of trains. Lots of small towns, many of them showing signs of decline. Cutting catty-corner to avoid the Fort Worth area, we traveled ever smaller roads, ending on a county road just north of Eastland. Our motel is on I-20 but we have no intentions of taking it. We'll continue cutting cross-country, passing through many small towns along the way, and should arrive home by 6:00pm.

It wasn't a very exciting day (no bee attacks, thank goodness!) but, for the first time since we arrived in Seattle on June 24th, I wasn't wearing either a coat or sweatshirt. And the questions changed. Instead of "Does the heater work in that thing?"; we were being asked, "Does the air conditioner work?"